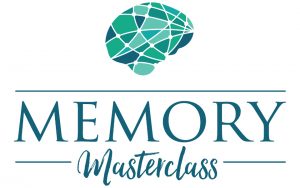 INTERESTED IN YOUR BRAIN HEALTH?
What is Memory Masterclass?
Memory Masterclass is a course for people 55+ who are interested in maximizing their brain health! In this 6-week course you will learn strategies you can apply to daily life that can strengthen your brain's reserve as you age.
Diagnosed with MCI?
Mild Cognitive Impairment (MCI) is not a diagnosis of dementia or Alzheimer's. A diagnosis of MCI does not mean that you will necessarily develop dementia or Alzheimer's, but rather that you are experiencing some changes in your brain function that require attention. Research has shown that even with a diagnosis of MCI, some practical changes in your daily life can improve brain function. Come learn with us and discover how you can take charge of your memory.
PROTECT YOUR MEMORIES
In Memory Masterclass you can…
Learn and implement lifestyles strategies that directly impact brain health
Understand current research on memory impairments
Build brain connections by learning and remembering new information
Define the difference between normal changes to memory and areas of concern
Discover how exercise and nutrition can affect brain health
Discuss the impact of sleep and stress on brain function
Get connected with others who have similar concerns about memory
SCHEDULE
There are several offerings to fit your needs Memory Masterclass is offered several times throughout the year at various times to accommodate busy schedules. Our 6-week courses meet twice a week for one hour. Contact us for more information on the dates and times of our next course offering.
WOULD YOU LIKE TO BE A PART OF MEMORY MASTERCLASS?
TO REGISTER: contact us by phone or email to get more information about offerings and registration events.
Phone: (540) 231-3161 Email: ecca@vt.edu
Cost : $75 for each 6-week course
MEET THE INSTRUCTOR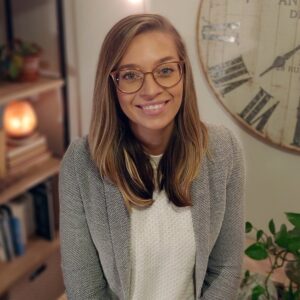 Hannah Benz is a graduate of Radford University with a B.S. in Psychology and 4-year degree in Education and Social Work from Louise-Otto-Peters-Schule in Germany. She is in her second year of Graduate School at Radford University studying Experimental Psychology while teaching introductory psychology classes to undergraduate students. Her research interests include development across the lifespan, dementia, learning, memory, ageism, and caretaker interactions.
When she has free time, you'll find Hannah exploring nature with her dog, hiking the Blue Ridge Mountains, traveling, reading or enjoying good food.
BECOME A MEMORY MASTER! JOIN OUR MONTHLY MEMBERSHIP

Once you complete the first Memory Masterclass, you become eligible for EVEN MORE! Members of our Engaging Aging monthly membership gain access to:
Supplemental 6-week programs that dive deeper into the strategies we teach in Memory Masterclass
Memory Screenings
Mastery Sessions
"Open Gym" Sessions (cognitive exercises for the brain)
A Private Facebook Group
Virtual Programming
TO ENROLL in our monthly Engaging Aging membership contact us by phone or email to get more information.
Of all that I have possessed in my life, my memories are the only things remaining to me. Indeed, I believe that memories are the only real treasure any human can hope to hold always.

Gary Jennings