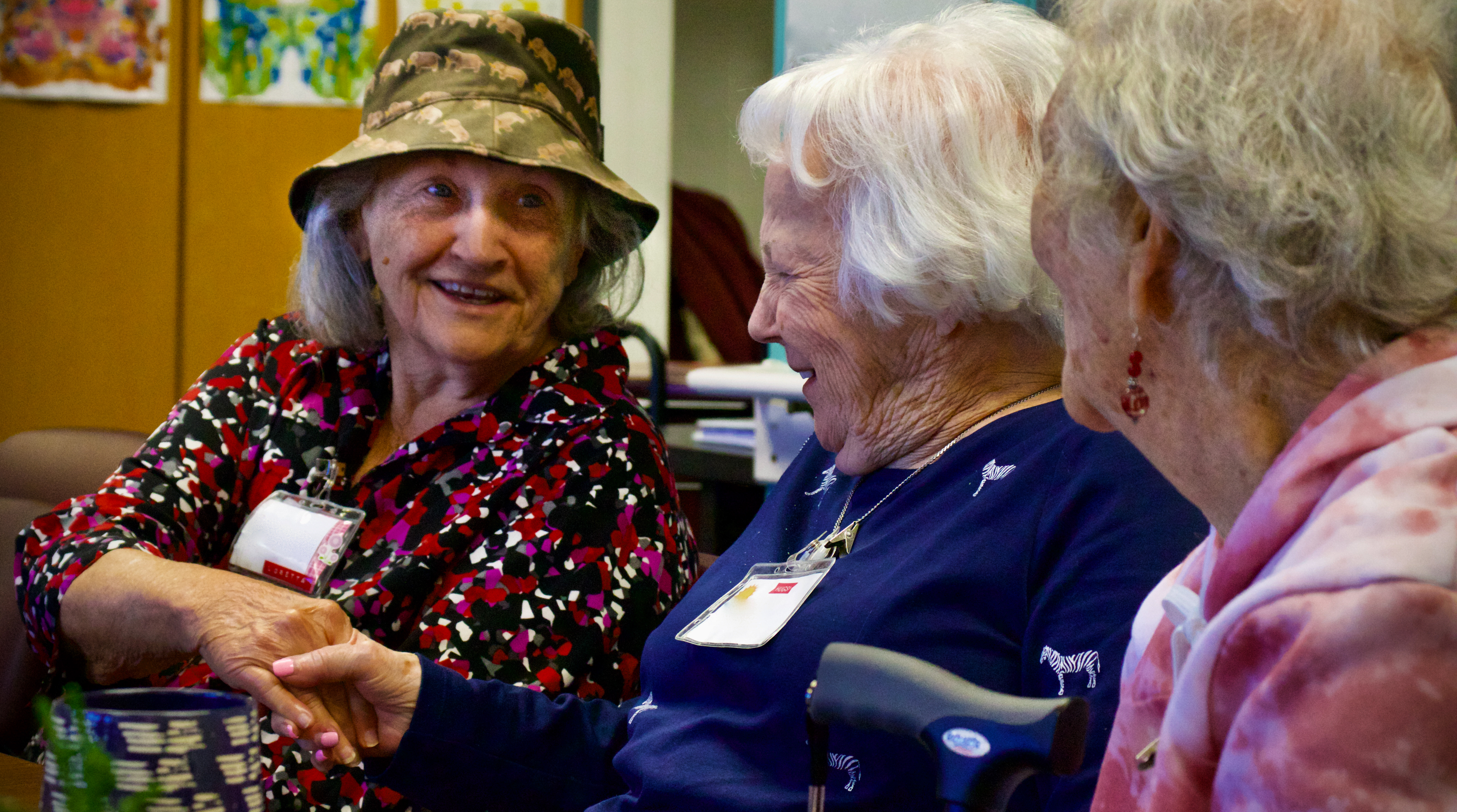 Located on the Blacksburg campus of Virginia Tech, the Engagement Center for Creative Aging (ECCA) is home to the Virginia Tech Adult Adult Day Services and two new programs: Engaging Aging & Caregiver Wellness. ECCA is a departmental center for Human Development and Family Science in the College of Liberal Arts and Human Science. Our programs and services are built upon the University's commitment to Learning, Discovery, and Engagement both locally and globally.
Outreach
ECCA hosts in-person and virtual programs and services in the New River Valley related to healthy aging, mild cognitive impairment, caregiver wellness, and Adult Day Services.
Teaching
ECCA provides robust learning opportunities for university students, caregivers, and professionals through service learning, workshops, field study, direct care training, study abroad and more.
Research
ECCA collaborates with students and faculty across departments, colleges, and universities to engage in innovative interdisciplinary research focusing on interventions and issues related to aging and dementia.
We use person-centered, strengths-based approaches to learning and engagement while leaning on evidence-based practice for holistic care and validation. We are excited to explore and incorporate proven and innovative opportunities for our participants through creative arts, Eden Alternative, integrative health & wellness practice, intergenerational opportunities, and Greencare initiatives.
jswift
We are starting an intergenerational community choir for persons experiencing dementia, their caregivers and college students! Rehearsals begin this fall. For more information, check out our Caregiver Wellness page!
Ila Schepisi
Our distinct identity (aka logo) is more than just a pretty picture. Staff of the center worked with a professional graphic artist over several weeks to create an image that represented the complexity and sentiment that is ECCA. The three
Ila Schepisi
On Friday, September 30th we unveiled our new name and new logo to the participants of Adult Day Services and the faculty of Human Development and Family Science.  Our center is now called the Engagement Center for Creative Aging, abbreviated