Undergraduate Student Opportunities at Adult Day Services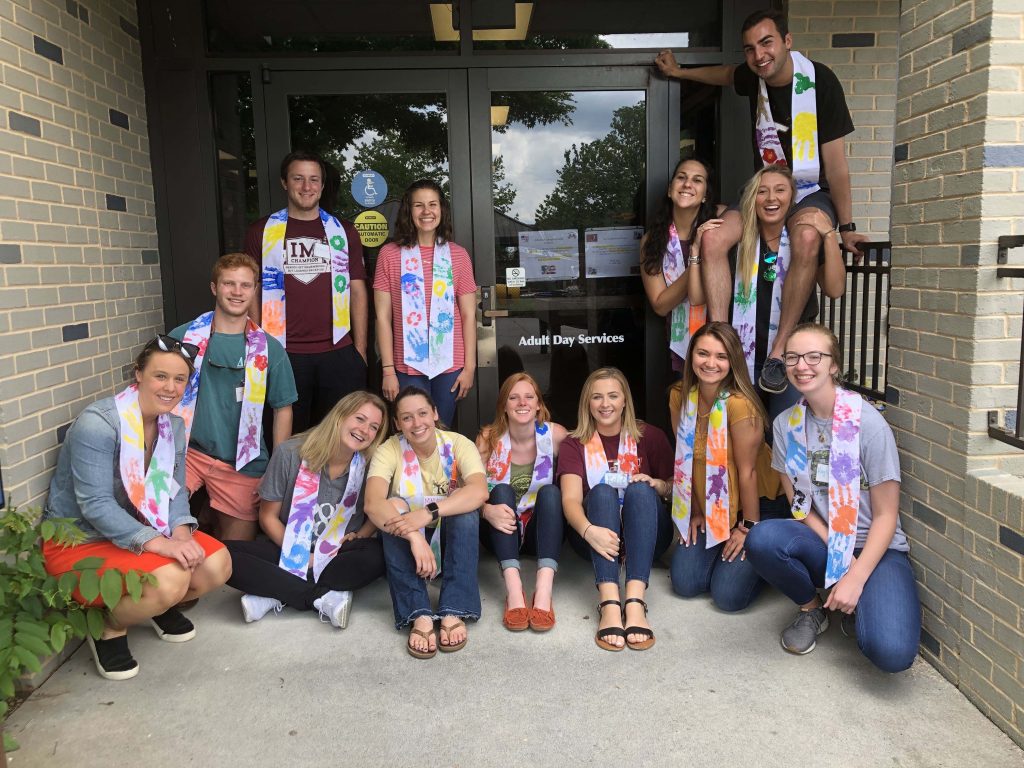 A range of opportunities exist for students at Virginia Tech Adult Day Services: outreach to community and professional organizations, service learning for a class, field study and internship placements, research participation, one-on-one activities and companionship, assisting and leading activities, and first-hand experience of older adult health care.
For more information concerning all undergraduate opportunities, please email the Therapeutic Program Manager, Joanna Culligan at joculligan@vt.edu.
Interested in applying for a Field Study placement with us?
The purpose of the field placement is to give students an opportunity to explore how human services are delivered, and to experience working in a professional setting under the mentorship of an experienced professional. This gives the student an opportunity to translate knowledge, skills, and values they learned in the classroom to actual practice, to observe workers and clients in a service delivery system, and to reflect on their own role as a professional. Field Study placement at ADS is in conjunction with the Department of Human Development and Family Science and satisfies the field study requirements for students in that department.
Interested in Studying Abroad with us?
This 4-week summer study abroad program examines the global prevalence of dementia, national responses addressing care practices and policies, and multicultural approaches to care practices and policies. Key components of the program are site visits to multiple programs and dementia friendly communities in countries across Europe, where students are able to interact with staff members and individuals experiencing dementia. The program sites demonstrate a wide range of global dementia policy in practice that are considered to be progressive and innovative in their approaches to dementia care.
Interested in Undergraduate Research Opportunities?